I love these things! I had an old pillow that ripped when I washed it so I wanted to use the stuffing inside for something. Low and behold I found the Wee Wonderfuls Wee Bunny pattern! Fun, fun , fun! Here are the three that I made: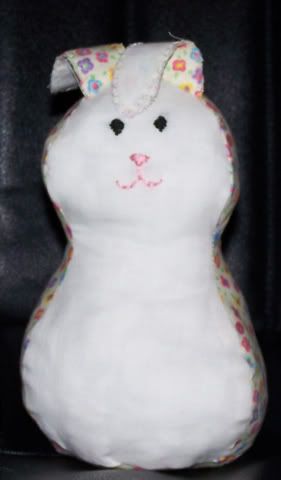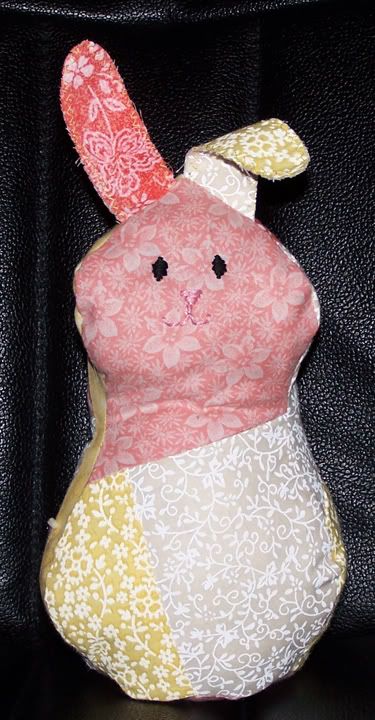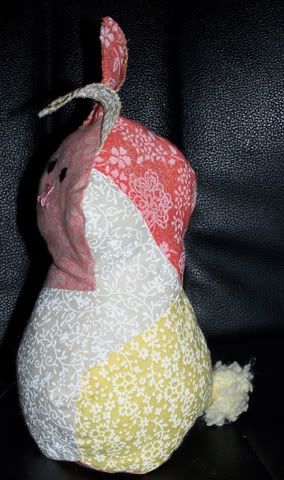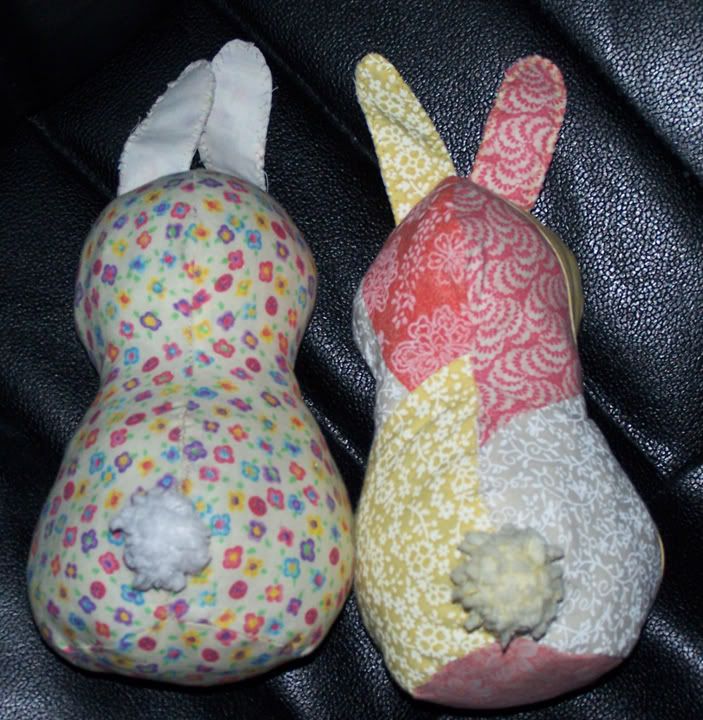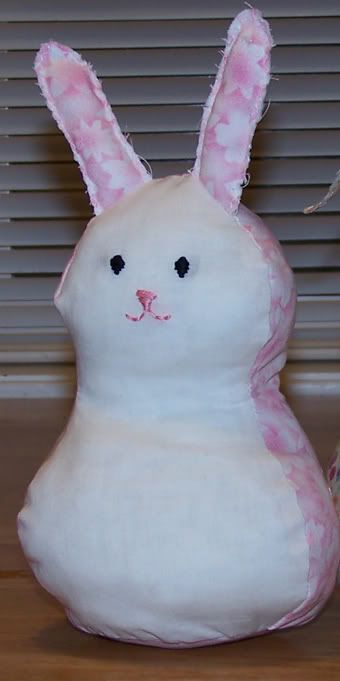 The patchwork one was made from leftover squares from my daughter's quilt. The pink one was made for a friend of my sister who has a tattoo on her lower back. I thought it was cute so I gave the bunny a flower "tattoo".
I did cut off the floss before giving it to her.
If anyone wants the pattern, it's here:
http://weewonderfuls.typepad.com/wee_wonderfuls/store/wee-bunny.html