I made this for a swap partner in a Craftster swap.
She loves buttons and rainbows, so... I used some vintage buttons that were from my Grandmother's stash. (My aunt found them when cleaning out her condo this summer and gifted them to me.) The rest are from my stash.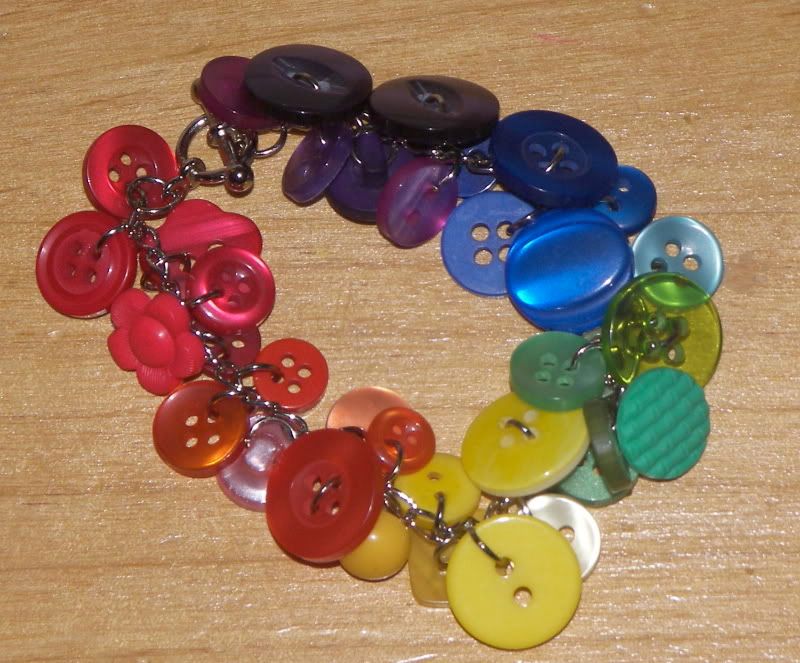 I really loved how it turned out. It was pretty easy to make, now my daughter wants one in pink.